Life Sciences and Pharmaceuticals
From specialist supply chains that require careful procurement strategies to fast-moving environments where extra efficiency counts, Soben provides experienced cost advice and schedule certainty to this critical sector.
Where dedication meets detail
Post-pandemic, investment in pharmaceuticals and life sciences has never been more important. Soben supports the construction of cutting-edge spaces, encompassing laboratories, cleanrooms, manufacturing facilities and custom spaces.
Our experts deliver complex projects that combine the latest innovations with the exacting technical and regulatory requirements of fast-paced pharmaceutical operations.  
Leaders in life sciences construction consultancy
Our team of specialists are seasoned in the dynamic landscape of pharmaceuticals construction. They bring the knowledge and experience to successfully deliver cost-efficient solutions that provide the best value for our clients.
We are dedicated to remaining at the forefront of developments in this fast-paced industry, finding new and creative ways to minimise costs and deliver at pace. 
Where knowledge meets trust
Digital transformation

Following the Covid pandemic, the life sciences sector has picked up the pace on digital transformation. From clinical trials to digital therapeutics, pharma companies are unlocking new possibilities for the deployment of data every day.

The rapidly changing relationship between technology and the physical built environment brings additional complexity which will require changes across the whole supply chain. Soben is advising our clients on how to navigate specialist supply chains, unique procurement and commissioning strategies and achieving schedule certainty.  
Data processing and storage

More digital technology means more data to store and manage. This surge in data and its processing means that pharma companies are revisiting their estate strategies to better understand where and how they want to store their data.  For some, data storage is best kept in-house, other requirements may be better met with external data centre space.

Decisions must be made based on security considerations, processing speed, and technical requirements. In this fast-moving environment, every extra efficiency counts. As specialists in both pharma and data centre construction, Soben can assist you in unlocking value and implementing efficient strategies to create cost, operational and schedule certainty.
Sustainable growth

Pharmaceutical manufacturing and research facilities are heavy users of energy, with demands for heating and cooling, lighting and the operation of specialist equipment.

The pressure is on for the sector to embrace energy transition and other initiatives that reduce emissions. Soben offers proactive solutions to assist you in scaling sustainably and affordably.
Where passion meets precision
Projects in the life sciences sector can be complex, with a requirement to comply with exacting technical, regulatory, and health and safety requirements. Encompassing everything from research laboratories to manufacturing facilities, we have experience consulting on a wide range of state-of-the-art buildings.
Our emphasis is on and optimising cost and schedule outcomes to meet the unyielding demand for future-proofed pharmaceutical research and manufacturing facilities.
Services in this industry
Bills of Quantities
Carbon Cost Management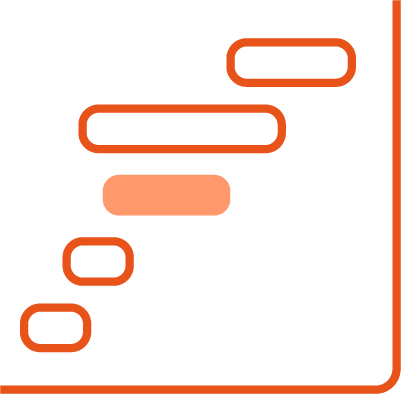 Consultancy & Advisory
Cost & Commercial Management
Project Management
Contract Advisory Services
MEP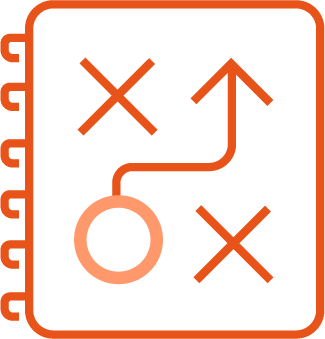 Programme Management
Project Controls
What our customers say...
During the project, Soben went above and beyond on a number of occasions to meet key deadlines which have required longer hours and multiple tasks to be prioritised. We would highly recommend Soben to other Clients as they offer an all-round first-class commercial service.
Soben always provide clear and timely communication, with the ability to communicate with all levels of the company including package level, senior management and external stakeholders. They also work well in a team but can be trusted to work alone with minimal supervision to progress and conclude certain tasks.
Soben are extremely competent, professional and have an exemplary work ethic. They are able to provide a full range of skills and are always diligent, adaptable and reliable when change occurs on high-value and complex projects.
Soben has been a resilient cost management consultant during the project whereby we had to deal with cost challenges due to big impacts on global level (Covid, and global supply chain disruptions).
I am incredibly happy with the service from Soben, particularly the flexibility on what has been a particularly challenging project to work on. Communication and responses to further requests for information, clarifications and additional tasks have been exceptional.
Please accept our congratulations for delivering a snag-free project. This is a first for our program and demonstrates a truly outstanding effort from the Soben team. Both projects faced considerable challenges, and we thank you for your dedication to overcoming those during the delivery. We appreciate your collaboration and open communication with our team.
This was not an easy project to work, but I'm so happy with the work produced by the Soben team.
Working with Soben  was a pleasure. Their attention to detail was spot on and they covered all areas of the job and gave me confidence that the measures were accurate when we sat down to review everything at the end. In terms of delivery, they met our ambitious targets, and they were laid out in a user-friendly manner and required very little alteration.
The overall quality and communication from the Soben were very good, and outstanding issues were resolved promptly.
Soben were responsive to project needs, they understood the task required, provided a proposal, timeline, and delivery.